Best 10 Items Needed for a Dorm Room
Hey, it's approaching soon–moving your kiddo into their freshman dorm…  That bittersweet day when your baby-not-baby heads off to college.  How can this be?  Just yesterday he was crawling around in his diaper!  Just yesterday she was playing with her baby doll and twirling around the house in her little tutu!
You blinked, and now they are practically grown!  Seriously, we have to think about moving them out of our houses and into a dorm room at college.  It's not so bad if you are organized to begin with.  I am here to help! *This post may contain affiliate links.  This means, at no additional cost to you, I will earn a small commission if you click the link and make a purchase.
Now that your teen is on his or her way out the door, here are the top 10 items that they will need for their dorm room.
First, remember that space is limited, so making careful choices is important.
Second, if you have a girl, then she will probably want to decorate and make her room super cute.  If you have a boy, then for the most part, he could probably care less.  My 2 boys are of the care less sort.
The following items are not decorative, but super useful for any college student.
They are in no particular order of importance, but all will be necessary!
Please check out my comprehensive lists on Amazon.  I created lists for Dorm Room Essentials and College School Supplies,  These are pages we created on Amazon's website where you can actually go shop right from the list!  Check them out!!
Pin for later!
Grab everything all at once and have it all delivered right to your door!  You are welcome:)
There you go.  All of the most useful items already in a list for you!  Remember to check out our more comprehensive lists for Dorm Room Essentials and College School Supplies.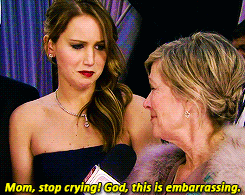 Fall semester is quickly approaching.  Enjoy your last month of summer!  Get some hugs in if your kid will let you, and make family time happen!  We are thinking of you because we have been there.  I am going through it for a second time this fall, so I know how quickly this all goes.  Sending my love to you all in this really bittersweet time!
Pin for later.
Another place with good gift ideas for teens, some of which would be good for dorm rooms, is this post.
Check out my Pinterest board- Dorm Room Ideas with all sorts of ideas or College Hacks for even more ideas!  Good luck and have fun!
Your student should try Amazon for College Students!  * Unlimited FREE Two-Day Shipping (with no minimum order size) * Exclusive deals and promotions for college students
Prime Student 6-month Trial
Do you still have a younger teen at home?  Have you read my book, College Bound:  The Ultimate List of Conversations to Help Your Teen Through High School-get started reading, the younger the better!!
Check out my parent toolkit for the high school years here!