Shop Now for a Stress Free December!
Attention parents and grandparents of teenage girls! Not sure what to get your teenager? Check out the ideas below! Also see my gift guide for boys and ideas for stocking stuffers!  No decisions to make.  Just choose one or all! Any teenage girl would love one of these gifts.
Happy shopping! I hope you have a wonderful holiday season!  *This post may contain affiliate links.  This means, at no additional cost to you, I will earn a small commission if you click the link and make a purchase.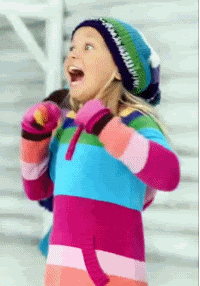 Some ideas I have used with my boys to instill gratefulness and giving are copied from my blog post here.
One thing that we have really tried to instill in our boys is a sense of gratefulness.  This is not always easy in this day and age.  Some ideas that have worked for us are listed below. Try these with your teenage girls!
Pin for later!
Each time the boys make money, whether it's allowance, money they've earned at a job, or gift money for their birthday, we ask that they save some for gifts that they might have to purchase in the future. This shows them that what they save matters. And, when they are shopping for gifts for friends or family, it means so much more to them that they are contributing to it themselves.
When our boys receive gifts, they are required to write thank you notes.  This is not something that they enjoy, but they still have to do it. Sometimes, I am better than others at reminding them to do this, but I feel like it is so important to show gratitude to others for taking the time to purchase something that they like or enjoy. Most gifts cost money as well, so that needs to be appreciated as well.
My boys have to think ahead and purchase gifts for one another. They really put a lot of thought into   the process, and it's been fun over the years to see what they come up with. Usually 2 go in together     for the third brother, and so they work together, which is also really fun to see. Sometimes they   purchase gifts, and occasionally, they will make gifts.
They are also supposed to get my husband and I each something or something for us together-we try to give them a few ideas ahead of time!
Now check out my ideas for the girls!
Girls:
Here is a gift just for fun!  I just came across it, and it is the cutest little waffle iron!  So much fun for a sleepover or just for a fun breakfast.  Remember, you can cook lots of things in a waffle iron, so think outside the box with this one:)
Check out these other posts for the holidays:   Gift Guide for Teen Guys, Teen Stocking Stuffers, 49 Holiday Movies To Watch With Your Teen, and Budget Friendly Ideas for the Holidays.
A friend of mine has posted her gift guide for teens this year.  Check it out here.