Today is such a strange reality. We are all home. Working at home. Staying at home. Our teens are home from school and college. There are so many things that keep happening, it makes your head spin! Here are some ideas that will  help out a stressed out teen in overwhelming times.
Our whole world completely turned upside down! What is next? For about four days in a row, I kept thinking that it could not get any worse, and I kept being wrong… If our adult heads are spinning, just imagine what is going on in our teen's brains and hearts right now.
I have reached out to my blogging friends to find the best advice that they have for our stressed out teens today and any other time.
Here is the advice that they have shared. *This post may contain affiliate links.  This means, at no additional cost to you, I will earn a small commission if you click the link and make a purchase.
Pin for Later!
Grab a Coronavirus Survival Chart for your stressed out teen here!
Calming Tips
Leo Baubata posted his zen habits for calmness. Here are his 7 habits and the link to his article with much more information:
A calm morning ritual
Watch your response when you are stressed
Don't take things personally
Be grateful
Create stress coping habits
Single task
Reduce noise
If you can encourage your teen to just try one or two of these habits to try, it will go a long way to relieving their stress. I, for one, reduced the noise I was hearing over the past weekend. I did not listen to news. I did not read anything that might stress me out.
I basically took a time out from now for a couple of days. It was wonderful, and I plan on doing this every weekend from now for as long as this current situation goes on.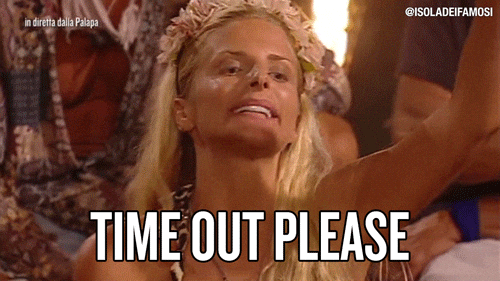 The news isn't going anywhere. I was available to my family and friends if something came up, but it really refreshed my soul to tune the world out for a bit.
Have your teen try a time out, even if it's just for a few hours, they will be glad they did it!  This will be a great way to help a stressed out teen.
Here are my friends' tips for calming your teens…
Calming Activities by Karen at Nourishing Teens
Tips for Getting to Sleep Faster by Dana at Parenting in Real Life
Calming an Anxiety Attack by Dana at Parenting in Real Life
Diverting Activities
Our teens have a lot of time on their hands even with school, friends, social media, and right now, a world-wide pandemic. Here are a few fun things that might distract them when they have a moment of boredom!
Staying busy is good for a stressed out teen, as long as it is balanced with rest and relaxation.
Here are my friend's tips for keeping your teen busy…
18 Killer Podcasts by Nancy at Raising Teens Today
101 Things to Do When You're Stuck at Home by Nancy at Raising Teens Today
Things for Bored Teens/Tweens To Do While Stuck Inside by Karen at Nourishing Teens
100 Blissful Solutions to Teen Boredom by Shannon at Skip to My Life
5 Things That Your Teen Needs to Know About Their Grandparents by Shannon at Skip to My Life
Things To Do During Quarantine by Loren at LorenKellyCoaching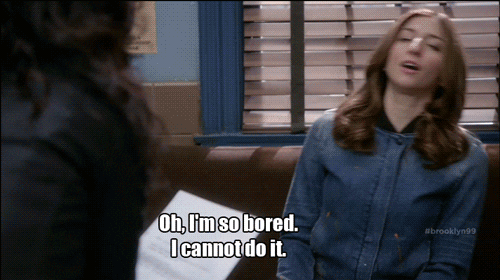 Helping Your Teen With Anxiety
If a teen has anxiety, it's a whole other dimension of stress. It is all-consuming, and overpowering. Teens may need outside help. They for sure need for you to know that it is very real to them. More than anything, they need your love and support!
Here are my friends' tips for dealing with teen anxiety…
Why Anxiety Can Destroy Your Gen Z Child by Shannon at Skip to My Life  
How To Mitigate Anxiety In Your Teen by Dana at Parenting in Real Life
Helping Teens Manage Their Anger by Dana at Parenting in Real Life
Parenting Through Mental Health Challenges and a Global Health Crisis by Betsy at Betsyjewell.com with Dr. Marcia Morris  (This is a podcast as well as a blog post.)
Natural Stress Relievers for Teens by Miranda at The Reluctant Cowgirl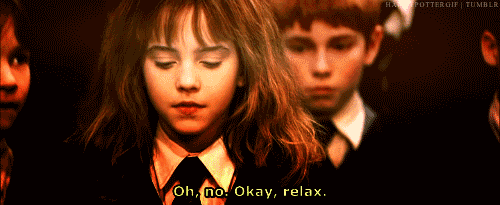 School Angst
Here are some basic tips to help teens with school stress…
Have a schedule 
Use a planner or some sort of calendar
Start big projects early-as in right away!
Create a dedicated work space
Talk to the teacher
Get a tutor
Prioritize work by date due and amount of work that will be needed
Here are my friends' tips for dealing with school stress…
Helping Kids to Thrive As They Adjust to Distance Learning by Betsy at Betsyjewell.com with Kellyann Rohr  (This is a podcast as well as a blog post.)
Ways That You Can Help Your Teen With Finals (Or School Stress in General!) by me
Model behaviors to help a stressed out teen
Stress is a factor every day in our teens' lives. School, work, family, money, dating relationships, the list is endless. We need to model behaviors that are positive for our teens to emulate. We need to practice self-care, so that we can help meet their needs and show that it's a great stress management tool.
Let's help our teens to fill their toolboxes with strategies for dealing with stress today and any other time that will be stressful in the future.
Here is a great post on coping with all this as a mom from my friend Miranda at The Reluctant Cowgirl.
Here is a post that I wrote about self-care under the best of times, but is great for now because there are tiny doable things that you can do to have a better day, every day!
Here are some affirmations to get us through these days from my friend Shannon at Skip To My Life
Conversation can help
We have time now because everyone is at home. The thing is that we should always make time to have conversations. Our teens are only with us for a limited amount of time-the countdown has started for them to leave for college or a job or the military or one of a million things.
Use the time that you have with your kids to have some of these important conversations about making their future a better place to be. Help you teen to have an advantage by discussing important tips that will help them no matter what is going on in the world.
The Ultimate List of Conversations to Help Your Teen Through High School by me
5 Easy Ways to Improve Communication With Your Teen by me
Things to Know If You Love a Teenager by me
Pin for later!