Ideas for Parents in August
Here are some things I'm learning and loving in the month of August, "Smart Parents" that I think might help you.  I talk about a few things that I am learning and loving in my life right now. This includes recipes, books, movies and gadgets, etc. Here are some ideas for parents of teens in August.
Please know that I am thinking of you in these hard days, and will try to find fun and useful things to share with you each month!
Here are the posts for April, May and June I forgot to post the July one 🙁  Let me know what you are learning and loving so that I can add that to future posts!)  Without further ado, here are helpful ideas for parents in August. *This post may contain affiliate links.  This means, at no additional cost to you, I will earn a small commission if you click the link and make a purchase.
Pin for later!
Learning:
Did you know that the federal direct loan interest rate was lowered on July 1, 2020 to 2.75% from 4.53% last year? This will last until June 30, 2021. This is huge! Even if your child doesn't really need this money now, it might be a good idea to take a loan out, start repaying it while they are in school, and get ahead on repaying any other debt that you may have accumulated at higher interest rates during this crazy pandemic. (Please note that this will not affect previous loans.)
There are two types of loans for students
Federal direct subsidized loan interest rate:
These are available to undergrad and grad students with financial need. The school determines how much the student can receive. The student will get a grace period of up to six months after graduation to start paying. The Department of Education will pay the interest until graduation.
Federal direct unsubsidized loan interest rate:
These loans are available to graduate and undergrad students regardless of financial need. Again, the school will determine the amount that a student will receive based on scholarships received and the cost of attendance. Interest will accrue during the years of college.
Remember that this is just an idea. Talk with your teen's financial aid office to see what your student would qualify for. Then talk it over with your spouse or significant other and your financial advisor. This is good money available at a really low rate. Your student would also benefit from starting with good credit even if you are the ones paying because the loan would be in their name.
Please know that under normal times, I don't like the idea of student loan debt, but this is a little different circumstance. You do not have to take all that you qualify for, and you could borrow and put immediately in the bank… just in case. Also, you can and should start making payments as soon as possible in the case of any loans.
And, please consult someone with more wisdom than me!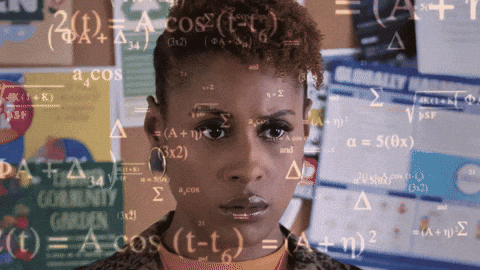 Series:
Have you checked out the show on Netflix called Down To Earth with Zac Ephron? It is a travel based docu-series. Zac travels to new countries and cultures each episode and learns about sustainability for our planet and all species on it. They try local foods, visit different people and schools. Each episode introduces ways that we can help our environment. I really like the way that he encourages even tiny steps that are doable!
Gadget:
Milk frother – This little gadget is cute and fun to use. I stayed at my girlfriend's house earlier this summer, and she had one of these to stir her collagen into her coffee each morning. (Collagen has many benefits for those of us over 40- read more here!) My son used it to whip his cream into his coffee, and we both loved using this. This would be a fun gift for your teen to froth their coffee or tea!
Book:
The Book of Lost Friends -Wingate
This book was wonderful! It is set in two time periods.
The first time period is Louisiana in 1875. Three young women (Hannie- a former slave, Lavinia -who Hannie had previously had to serve, and Juneau Jane -the illegitimate half-sister of Lavinia) are connected in multiple ways, and who don't get along for many reasons, find themselves on a journey to to hopefully right some wrongs. Along the way, some really terrible things occur, and they find out that they really need each other. They all have their own reasons to be on this journey, and the entire time you are wondering whether things will work out or not. 
The other setting is Louisiana in 1987. A young woman, Benny, is a first year teacher in a tiny community at a rural school hoping to pay off her student loan debt. She tries desperately to reach her students and to make a difference in their lives. She uncovers a book with clues about the three young women from 1875, but some local townspeople do not want that information to come out. 
This sucked me in, and I could not put this down! I love Lisa Wingate's books.
Holidays:
National Mahjong Day (1), National Chocolate Chip Cookie Day (4), National Book Lover's Day (9), Global Forgiveness Day (27) –we all need this!, International Bacon Day (the Saturday before Labor Day)
Quote:
"Cause a little bit of summer is what the whole year is about." —John Mayer
Don't you just love summer? Even though this one is certainly a strange one, there are so many things that can only be enjoyed in the summer! So, take time to "smell the roses", and enjoy this time with your teens! Here are 50 things for teens to do this summer for both fun and for college and life prep.
Ideas for Parents in August
I hope that you like my ideas for parents in August! Some other posts that might be helpful this time of the year: Best Conversations to Have With Your Teen, Help Your Teen Set Up His or Her First Apartment, Backpack Essential for High School and College, 
Pin for later!